Post the Covid-19 pandemic, the majority of the business operations have more or less moved online partly or entirely.
There came many hurdles and pitfalls, but the world stood strong and resilient. 25% of the world population chose to go online with their daily shopping, but 75% of the world population still doesn't shop online. Sounds negative?
Well, the opportunity lies hidden in these statistics. You still have a world full of opportunities for your business growth.
What does it mean for you if you are a business owner?
It simply means that if you are not using SEO tactics for your website, you are missing out on more than what you can imagine. If you are yet to start with SEO for your website, here are the top ten tips that can help you set the right gear:
1. Create Awareness About Your Brand With Relevant Keywords
Keywords research is considered one of the largest slices of the pie as far as SEO is concerned. If you use branded keywords, they will attract potential customers who are specifically looking for you. But if you wish to expand your client base, you have to focus on the non-branded keywords that are a vital component of your SEO strategy.
There are several keyword planners and tools available online. Use them to figure out which keywords your users are making use of for searching their requirements online. You can also take the help of Google Analytics for this task. If you are unsure about how to implement SEO on your website, hire an SEO professional to do the job for you.
Put in place a diverse keyword strategy for your website that can expand your reach to unassuming customers and give you SEO benefits.
2. Add Value With High-quality Content
The content on your website should not be just a keyword displaying tool. It should be relevant to your products and add value to your website. It should be authoritative and engage your visitors to your website.
When you have informative content on your website, it helps your visitors in making their purchase decisions. It has a two-way benefit. You build lasting relationships with your customers and also convert the leads to revenues.
Always keep in mind:
● You are writing for your users and not for yourself
● Create engaging content that is also enjoyable
● Content must have good readability for the users
● Focus on the user-search intent and your goal for creating the website content
● Do not make false promises. Build reliability amongst your readers.
● Set the tone of the content right to strike a chord with your audience.
Create high-quality content. Add well-researched relevant keywords to them to drive more traffic to your website.
Share unique content to different social media platforms and other sales channels to grow your audience. Regularly update your website's content. It will let the Google crawlers know that your website is relevant for the users. Hence your website will become visible to them when they search for a product or service that you offer.
3. Pay Attention to Social Media Platforms
Social media is that immensely talented platform that has an envious growth rate. It is also one of the crucial elements of SEO implementation for your website. Share your products and content on various social media platforms.
Create a dedicated follower base on all the social platforms. Share your content and request them to reshare across their network. You can also invest in getting on a contractual agreement with social media influencers. They will highlight your products and website on their social media pages. They have a huge fan base and can help you in reaching out to the desired clients.
For e.g., Take a look at our Twitter page.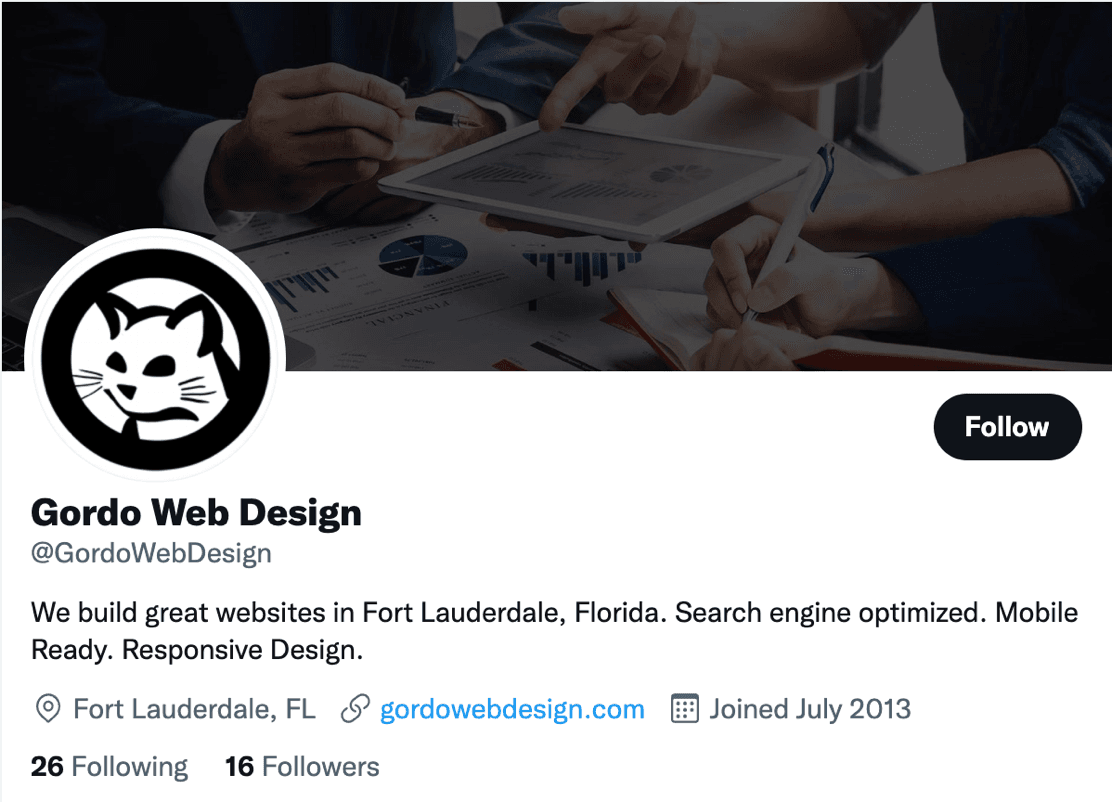 Another great way to increase your chances of reaching out to more people is by using the right keywords and hashtags on posts and reels in content. Social media strategies and SEO can enhance your audience base and help you convert leads to clients.
4. Play on With the on-page SEO of Your Website
You must make your website accessible for your users to find you online. Make yourself visible to the search engine pages by making subtle changes to your on-page SEO. Add relevant keywords in the headlines of the web pages, and pay attention to the meta descriptions and the titles. Optimize the images of the website and compress them for better quality.
Try to feature your website on the rich snippets. Include structured data on your website HTML coding. Google will pull up your data as a rich snippet and feature it on their search engine pages. It is imperative to mention that a rich snippet result is more attractive to a user searching for something specific online.
Changes to these aspects of your website as per SEO strategy can give you more traffic and more sales.
5. Optimize the Product Showcase Pages
There are many ways to optimize the display pages for your products. Create concise yet keyword-rich descriptions for all the displayed products. Entice your customers and visitors with engaging product descriptions. They will stay back on your page and get lured to make the final purchase.
For, e.g., Take a look at this page from amazon. Every product has a unique eye catching title & description.
Display pictures of your product from different angles so that a potential client can feel the product even without touching it. You can also add reviews and testimonials to the product display pages. It adds to the trust of your website, and potential customers feel at ease in going ahead with the purchase.
Use long-tail keywords and other non-branded keywords on your products page to optimize it as per the user search. Add them to the tags and the headlines, alt tags, and image names so that they follow the SEO best practices for your website.
6. Be the Solution That Your Clients Are Looking for
Being on the front lists of the search engine pages is not enough to enhance your sales. The primary purpose of SEO for your website is to provide a feasible solution to your audience for researching online.
In simple words, if a user is looking for something specific that you can offer, your brand should come to the top of his search pages on Google. It means you have to focus on creating content based mainly on your users' intent. It will ensure your brand shines brighter and better within your target audience.
Besides, be wherever your users are. Be present on multiple platforms as that will provide excellent brand exposure. Backlinks from various resources make your website authoritative and reliable in Google and to your users too. These minute details can attract a lot of potential clients for your business in the long run.
7. Use SEO Friendly URLs on Your Website
The URL of your website should ideally convey what you offer for your users. Most hosting platforms usually take up the main header as the URL by default. So be careful about using SEO-friendly URLs for your website content. URLs should be easy to read and remember, short yet descriptive.
Take a look at our inner page URLs. They are short and SEO-friendly.


Streamlining URLS is a wise idea that ensures a better user experience for your clients since they would know what they are clicking on.
How to create SEO-friendly URLs?
● Include relevant keywords in the URLs
● Create URLs with lower case letters
● Keep them short and sweet
● Separate words with hyphens
8. Focus on the Site Loading Speed
It just takes three seconds for a user to create an impression of your website. So the quicker is your website load, the better are the footprints on your site. The users will stay and engage themselves on your website more. The faster the loading speed, the better it ranks on Google.
Optimize the speed of the website. Check if any element of the website is bogging the speed down. Conduct an audit if necessary and change all that is slowing your website.
You can use the Google PageSpeed Insights for checking the loading speed of your website. There are several other free tools available online as well.
9. Optimize Your Images
People generally notice the images first on a website. Visualization is thus an important tool to attract users to your website. To ensure good visual appeal, you have to use captivating and high-resolution images for your website. Use live pictures of your products that a professional photographer shoots on your website. It adds reliability to your brand and products and also increases the chances of better sales.
Online shopping entails people buying by visualizing since they cannot explore with touch. Thus the product images are a vital source for your website that needs optimization. Use keyword-relevant alt tags on the images and also in naming the image files. The image format should be suitable for your website. These factors can improve your chances of being discovered by clients significantly.
10. Do Not Forget to Implement a Local SEO Strategy
Like the overall SEO is vital for your website, so is the local SEO. Reach out to more people in your vicinity with the location-based queries on Google.
A lot of users choose to search online with keywords like "garments shop near me" or "restaurants near me." The general rule says users tend to look for products and services in their locality first. Thus your business must take advantage of Local SEO to establish your business in a geographical location.
You can create a GMB (Google My Business) listing that can help you generate organic traffic for your website. It will enhance your website's visibility online in your area. Not many marketers know that Google prioritizes and ranks their listings of GMB on the first search engine pages. So if you want to get visible locally, focus on your local SEO efforts.
11. Online Reputation Management is Important Too
When marketers discuss SEO for a website, they often do not discuss online reputation management. But it is one of the crucial elements of SEO that you should not ignore if your goal is to increase your sales. Reputation management is controlling what you want users to see for your business.
In other words, it helps you to ensure that you only put your best foot forward when it comes to online reviews and testimonials. When users go looking for you, they will only see what you want them to see. Let a professional SEO team handle your business's online reputation management.
12. Don't Forget to Track Your Competitors
When you are into business, you need to be a little detective as well. Focusing on the SEO strategy for your business will not suffice for bringing more revenue. You have to closely monitor what your rivals are doing too. Keep a regular track of your direct competitors and what SEO strategies they follow.
You need to learn what is working for them and what is not. If something works for them, it should work for you too. But if it doesn't, you need to change your strategy for the better.
Conclusion
SEO is a great tool to enhance your visibility on search engine pages. The more visible you are to the users online, the better your chances of increasing your sales figures.
Once you start implementing a well-designed SEO strategy for your website, the sky is the actual limit for your business. SEO can magnify the traffic to your website and give your sales a boost to a new level high.